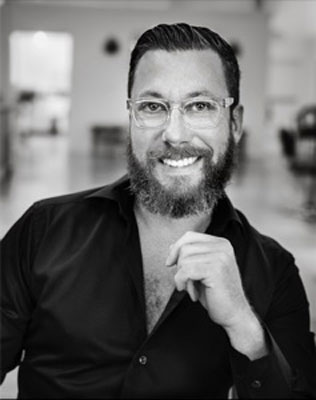 Ivan Dollar
After studying with industry leaders Ruth Roshe, Kris Sorbie, Amita Moticka, and Kim Vo, Ivan Dollar has spent the last two decades styling, coloring, and cutting hair. Often called upon to consult for weddings and special events in San Francisco, Palm Springs, and New York City, he remains connected to his adopted hometown of Portland through his hands-on involvement with a variety of non-profit organizations.
A passion for cultural diversity and local art keeps Ivan traveling on a regular basis – most recently to the San Juan Islands of the Pacific Northwest, and the British Virgin Islands in the Caribean – allowing him to explore his natural curiosity about the world while he discovers new inspiration for his work.
Molly Scrutton
Molly Scrutton has been a professional hair stylist for the last decade. After receiving a degree from the renowned Bumble and Bumble University in New York, she went on to pursue advanced color training at Goldwell Academy in Los Angeles. With a focus on listening to her client's desires, Molly excels at creating color that accents one's features and results in a completely natural look. Most recently, Molly was certified in Inoa – an ammonia-free, mild and odorless product, perfect for those with sensitivities to standard hair color products.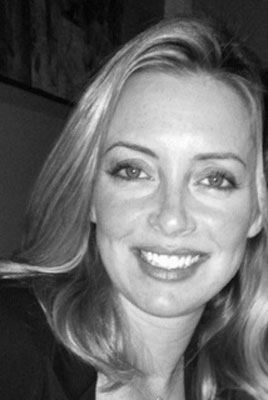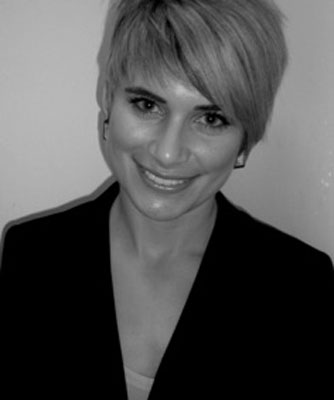 Jodi Glock
Originally from Montana, Jodi Glock began her career as a stylist at the prestigious Paul Mitchell Institute in Los Angeles. After graduation, she worked at the renowned Images Salon in Newport Beach, refining her meticulous approach to style and design. With a vision for her clients that combines her creative talent in hair color with her precise, technical touch, Jodi has been exceeding the expectations of her clientele for more than a decade. With areas of expertise that include Great Lengths hair extensions and Goldwell hair color, Jodi's precision in both cut and color has won her high praise among Portland stylists.
April Becker
April Becker is a native of Portland who grew up watching her mother work as a hair stylist, and deciding she wanted to pursue the same career. After years of experience and extensive training – including advanced color classes with Goldwell – April has recently joined the team at Ivan Dollar Studio. Her love for her chosen profession shows in her every interaction with her clients, as she strives to capture the essence of the look to which they aspire. April's hobbies include baking and cooking.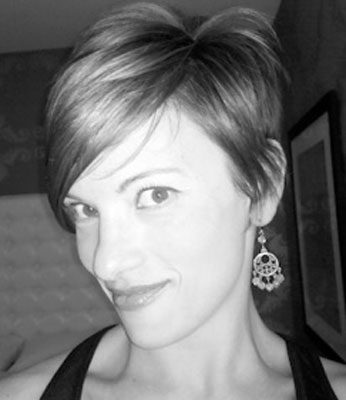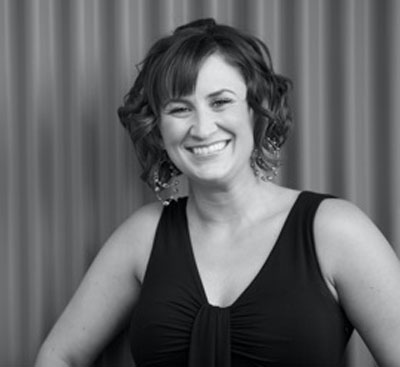 Lisa Ernst
Lisa's career in the hair styling industry began in 2000, when she had the opportunity to train under a well known colorist in the northwest. Since 2000, Lisa has come to enjoy being a part of the total transformation that she is able to provide her clients. She is a skilled colorist and also trained in hair extensions. Lisa takes initiative to continue her education as her career evolves, which her long term clients have come to appreciate. Her thoughtfulness and attention to detail are things that her clients have come to appreciate since their first hair appt with Lisa.
Lisa has offered her services annually as a sponsor to the Miss Oregon USA and Miss Oregon America pageant. In addition to styling contestant's hair, she does their makeup and acts as an advisor backstage at the event. She has also been recruited as a beauty consultant for local television stations, where she performs before and after makeovers.
Alisha Savage
In her nearly 20 years as a professional stylist, Alisha has been pursued throughout the Portland metropolitan area by her fiercely loyal curly-haired following. Having curly hair herself, she is passionate about cutting and coloring all different types and styles of hair to fit each individual perfectly.
After graduating beauty school at an early age, Alisha continued her training with Vidal Sassoon Academy in San Francisco and Bumble & Bumble Academy in New York City. Perfecting her trade in highly competitive salons, Alisha worked her way to the rank of Master Stylist and became a sought-after hair educator, traveling across the country to teach classes and style for print and television work.
At the height of her success, Alisha decided that more so than teaching, she valued the one-on-one interaction with her clients, and being able to spend whatever time necessary to give them the style that was just right for them. Since then, Alisha has been building a loyal clientele in the Portland area, and is looking forward to creating the perfect look for each and every one of them.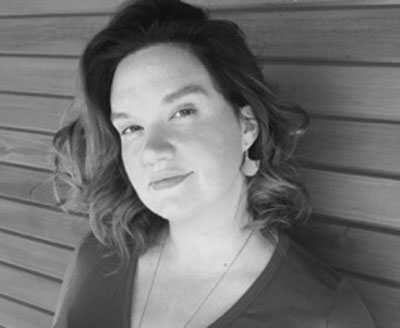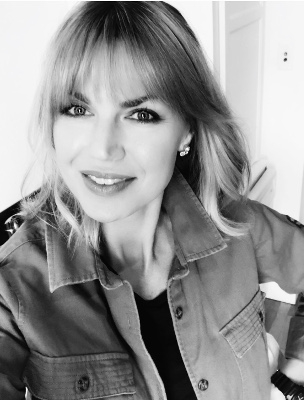 Wendy Wagner
Wendy's relationship with creative work began as a student at the Art Institute of Los Angeles. After finding early success as a digital designer, she landed at Mattel helping to shape the iconic Barbie brand. In 2017, Wendy pivoted from the digital arts to pursue a career in cosmetology at Toni & Guy, a leading innovator in modern hair design techniques. With a focus on consistency and control, Wendy leverages a simplistic approach to achieving a total look. Being new to the trade, she is continuing to acquire and hone her skills by attending workshops offered by Goldwell and others. Wendy believes in bringing compassion, empathy, and flexibility to her work and is moved by fashion, painting, interior design, and fitness. Wendy aims to bring both comfort and confidence to each client she serves.